6th Annual Happy Helmet Contest – June 24th to 28th, 2019
Northern British Columbia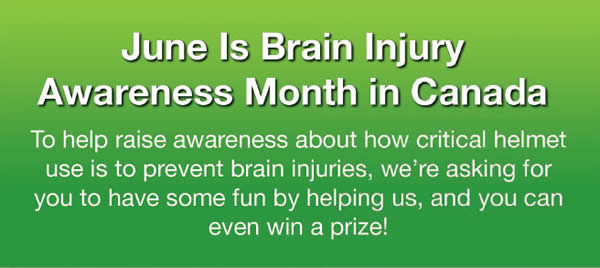 The Northern Brain Injury Association (NBIA) is once again holding its wild, wonky, and wonderful way to raise awareness about brain injury, and for entrants to win great prizes, the Happy Helmet Contest. This year the contest kicks off with Happy Helmet Week on June 24th, and runs through to June 28th!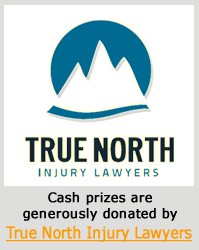 Each of the top three youth Happy Helmet Contest entries will win an awesome new helmet, plus $125, $100 and $75 respectively, with children's cash prizes generously provided by True North Law Injury Lawyers.
The winning adult Happy Helmet Contest entry will receive $100.00 Office Party Package , generously donated by Tim Hortons.
The contest is open to all ages. 
To enter, simply decorate a helmet or hard hat and send a photo of you wearing it in a public place on any of the days between June 24th and June 28th, 2019.
Please take the picture in the wide format (landscape), and use the highest quality possible.
Email the picture to info@nbia.ca along with your

media release form

, name, age, contact information and community.
Employed adults need to include their place of work.
When people ask you why you are wearing a "funny" helmet/hard hat,
explain that it is to help raise awareness about brain injury.
Winners will be notified and winning entries reposted on Facebook.
All entries must include a media release form. Entries provided without a signed media release form will be ineligible to win prizes.
For entries by those under age 19, a parental or guardian signature to participate is also required, giving permission for the youth's image and first name to be posted on our website and social media (see media release form).
To submit a signed release is quick and easy. Simply print the form, fill it out, sign it, take a picture of it, then attach it to the email with your Happy Helmet Contest entry picture!
To be eligible to win, all 2019 Happy Helmet Contest submissions
must be received no later than midnight of June 28th, 2019.
Contest open to everyone in the Northern Brain Injury Association service area.
Please feel free to download our poster, and hang it at your school, workplace, community bulletin board etc.
Download our Happy Helmet Contest poster here! (pdf)
---
Happy Helmet 2018 Contest Winners & Entries!
Happy Helmet 2017 Contest Winners & Entries!
Happy Helmet 2016 Contest Winners & Entries!
Happy Helmet 2015 Contest Winners & Entries!