BC Brain Injury – The Northern Brain Injury Association Of BC
Serving Brain Injury Survivors & Their Families In Northern British Columbia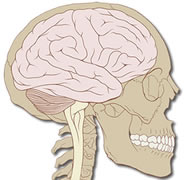 Our mission is to advance brain injury prevention, education and support in order to reduce injury, and improve the quality of life for all those who are affected by its life altering effects. Thanks to an amazing network of community partners, volunteers, local facilitators, support groups and generous funders, we are proud to be northern British Columbia's voice of brain injury.
Northern British Columbians live, play and work in some of the most rugged and dangerous geography in the entire world. Our days are filled with activities and behaviors that produce endless risks for sustaining injury to our body's most complex organ, our brain. The result is more than 22,000 British Columbians experiencing brain injuries every year.
Did You Know
Even though it claims the lives of thousands of times more people than flu viruses do per year, and disables many thousands more, brain injury receives 20 times less funding nationally than just the province of Nova Scotia spent on flu vaccines last year.
The current rate of brain injury in Canada per year is greater than all breast cancer, multiple sclerosis, HIV/AIDs and spinal cord cases combined.
Cerebrovascular Accidents (Strokes) are brain injuries.
The incident rate of brain injury in British Columbia is approximately 60 cases per day. That is 22,000 injuries to brains every year. Of those, many thousands will face serious employment and social challenges. When added to the 180,000 plus survivors in British Columbia currently living with severe acquired brain injury, it is quickly apparent that British Columbia is experiencing a massive silent epidemic.
Acquired brain injury is the leading cause of death and disability for Canadians under the age of 40.
Falls are a major cause of brain injury, and the number one location for falls is the home.
Each severe brain injury costs our medical system over $1,000,000 at the time of injury, and $400,000 every year thereafter.
60-80% of inmates have suffered at least one serious brain injury. Most will never receive treatment, and will likely return to prison.